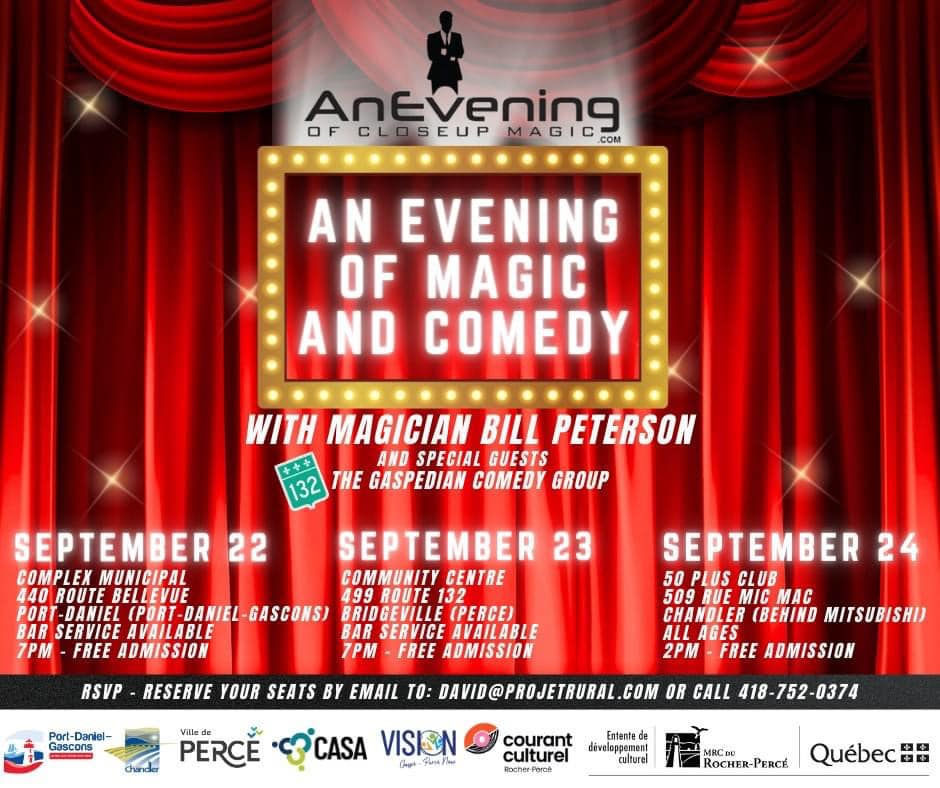 An evening of Magic and Comedy with BILL PETERSON and special guests THE GASPEDIAN COMEDY GROUP
Magician Bill Peterson is coming up from the maritimes to give us the shows!
Plus our local Gaspedian Comedy Group setting the stage. You don't wanna miss these shows. And it's free. You could come to all three and see new stuff each time!
FREE ADMISSION
RSVP – Reserve your seats by email to :  or call (418)-752-0374
SEPTEMBER 22
PORT-DANIEL (PORT-DANIEL–GASCONS)
Complex Municipal, 440 Route Bellevue
Bar service available
7 pm – Free admission
SEPTEMBER 23
BRIDGEVILLE (PERCÉ)
Community Centre, 499 Route 132
Bar service available
7 pm – Free admission
SEPTEMBER 24 / family-friendly
CHANDLER
50 + Club, 509 Rue Mic Mac (behind Mitsubishi)
All ages
2 pm – Free admission